Salted Caramel Protein Smoothie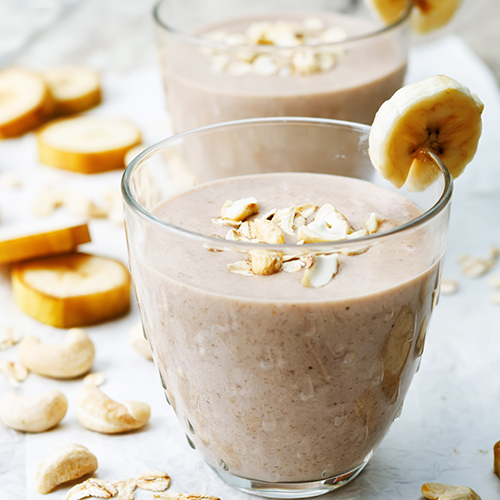 Sometimes you just need something so rich, so creamy and a touch salty. This hits the spot just like the names says …salted caramel. Except it's even better, nothing gets stuck in your teeth and this one is loaded in protein, essential fatty acids, potassium, iron and more. So when you have that hankering, love yourself and choose this one.
1 handful Raw cashews
3 tbsp Hemp seeds
1 tbsp Chia seeds
2 cups Coconut or almond milk (or a mix of both)
3 Dates (pitted)
1 tbsp Honey or Maple Syrup
1 1/2 Frozen bananas
Combine all ingredients in a blender and throw in a handful of spinach too.

Drizzle a touch of extra honey around each glass, add smoothie and top with a dash on cinnamon and cacao nibs. So good.