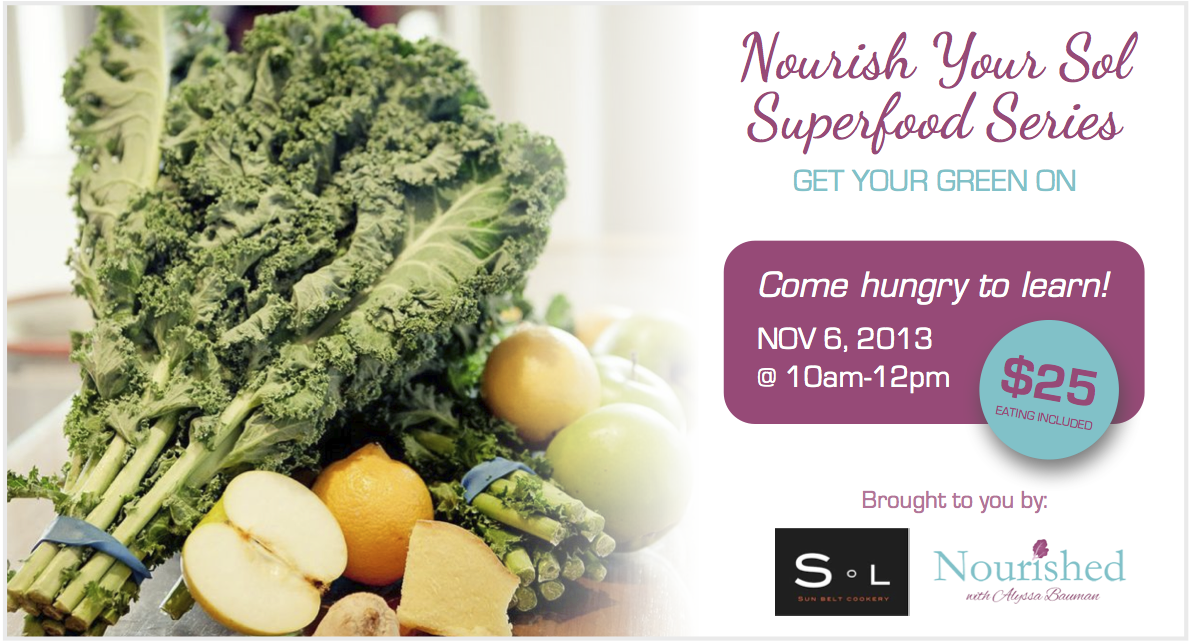 WHEN: Wednesday Nov. 6, 10am-12pm

COST: $25 (eating included!!)
WHAT: The Breakfast Club: Super Food Series debuts with Glorious Greens: Essentials On How To Get Your Green On. Chef Abdel Elatouabi of Sol Sun Belt Cookery and holistic nutritionist Alyssa Bauman get down in Sol's Kitchen to teach you the basics cooking with Greens. You will be in the kitchen chopping, sauteeing and learning the absolute essentials of how to get your green on and why adding more leafy greens into your daily is so important. Local Garden, Vancouver's vertical farm on Richard's Street, will be supplying some of the organic greens.
You will learn to make (and eat):
Green Go-Go Juice
Kale Frittata
Kale Chips
Kale Salad
Green Sauté
Come hungry to learn. Eating is included. Email office@solsunbelt.com to register. Space is limited.
Stay tuned for Future Wednesday Breakfast Club Series…
January New Year, New You (Jan 8, 2014)
Meatless Meals: Easy Essentials On Taste Without The Meat.
SuperSeeds: Cooking With Chia, Hemp, Flax & Quinoa
Healthy Fats: We Need Them