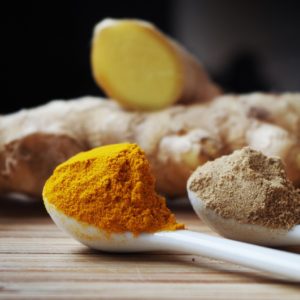 Turmeric Sipper: Health In A Cup
OK, I am in love with this tea. I was introduced to it by a friend on a recent trip to Hong Kong. While rummaging her fridge in a weak jet-lagged moment, I took a sip and finished the pitcher. It is not for the light of heart. It is zingy and spicy and leaves a slight burn in the throat. You either will love that feeling or hate. Clearly I love it. It is health in the cup and I could almost feel its powers. I like it cold in the summer, hot in the winter. Makes sense. I sip on it all day long. It has every healing herb imaginable.
Turmeric: a wonder root, is a bit of a press darling, but in all do respect, this bright orange root is an ancient Ayurvedic power healer. It helps inflammation, known to prevent cancers and terminal aging.
Ginger: Another interesting root, this zingy root also helps with inflammation, builds up immunity and is a digestion powerhouse.
Cayenne: This spicy red powder is part of the capsicum family. It is know to speed up metabolism, fight infection, prevent cancers, a natural detoxifier.
Lemon: My all time favourite citrus, I can not go a day with out lemons. From lemon water to lemon salad dressing, my house is constantly stocked with this alkalizing fruit. Vitamin C is a huge healer, but lemon's alkalizing properties trump all.
Cinnamon: Aside from its delicious flavour, this ground powder is loaded with antioxidants, helps protect the heart and lower blood sugars. I would say that is enough to use on everything.
Ingredients
1

thumb

Turmeric

peeled if not organic

1

thumb

Ginger

1/2

Lemon

peeled

1

tsp

Cinnamon

or one cinnamon stick

1

tsp

Cayenne pepper

10-12

cups

Water

or until a large pot is full
Instructions
Fill a large pot with water. Add all ingredients and boil. Simmer for hours.

Cool and serve either hot, or store in fridge in glass pitcher.