Sweet Potato Chick Pea Curry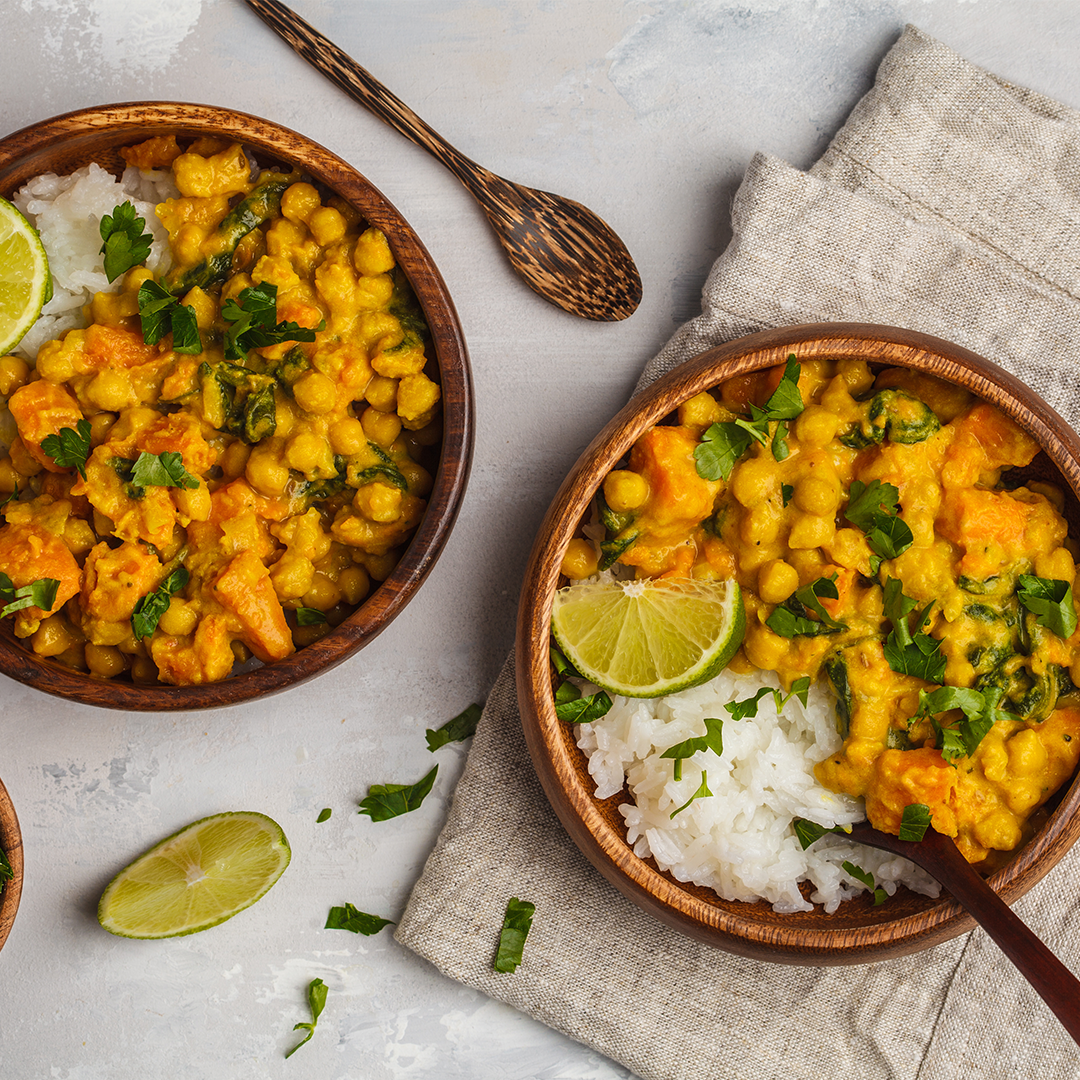 This is seriously the perfect winter one-hit wonder. It's hearty and warming and bursting with beta carotene, fiber and protein. Throw in the kale and you got everything you need in one dish. Double the recipe and just keep it on the stove. It gets better with every reheat.
1 cup Sweet potatoes (diced in cubes)
3 cloves Garlic (minced)
2 tsp Ginger (minced)
1 24 ounce jar of crushed tomatoes
1 tbsp Curry powder
1 cups cooked Chickpeas
1 tbsp Coconut oil
3 cups Cauliflower
1 bunch Kale (chopped)
1-2 cups Vegetable stock
1 Onion (diced)
1 Bay leaf
1 Small jalapeno (optional)
1/4 Cup Cilantro (chopped)
Squeeze of lime
Heat the coconut oil in large pot over medium heat. Add the onions and cook slowly. 

Cook until translucent, about 6-7 minutes.

Add the curry powder and bay leaf and cook, stirring often, for 3 more minutes.

Add the garlic, ginger and jalapeno to the pot. Stir and cook until fragrant, constantly stirring to avoid burning the garlic.

Add the sweet potatoes and cauliflower to the pot and stir. Season with lots of salt and pepper.

Add the crushed tomatoes. 

Add 1 cup of vegetable stock—maybe more later. Stir and bring to a boil.

Lower the heat and simmer. Cook until the potatoes are just-tender, about 40 minutes. 

Add the chickpeas and diced kale, and simmer until greens have wilted.

Check to adjust salt and pepper and more curry. Garnish with chopped cilantro and a squeeze of lime. Savour.