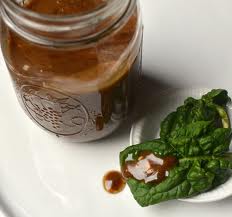 Killer Salad Recipes
Summer is in full swing which means non-stop, fun, picnics and casual entertaining. Salad is a staple at my house. And all my peeps know that they will always love my healthy and lively concoctions. For me salads were my foray into eating well. Creating fun and fabulous salads is a bit of an obsession that initially lead to Nourished! Here are a couple of my all time faves that will make any salad sing.
Killer on a simple green salad, divine on tomatoes and an incredible topping for fish, this parsley powerhouse is loaded in essential vitamins and minerals.
Pairing citrus with any dark leafy is a winning combination for maximum iron absorption. I love this lemon zinger and again, on virtually all greens, massaged into kale and a fabulous tofu or chicken sauce.
Hello Healthy fats. You know I am a sucker for all things avocado. This creamy dill dip is light, yet satisfying and super refreshing. I love this as a dip for crudite, mixed into a cold quinoa salad, again massaged into kale, or served with fish.
This basic balsamic is a main stay in my fridge. I use this for just about everything. But the piece de resistance is tossed into a salad of arugula (or spinach), roasted beets, Macedonian Feta and pumpkin seeds. Try it. OMG
Loaded in Vitamin B and amino acids, this savory salad has an interestingly delicious and addictive flavour. Green is my God and this Kale salad is a nutrient powerhouse loaded in protein, calcium, trace minerals, essential vitamins.