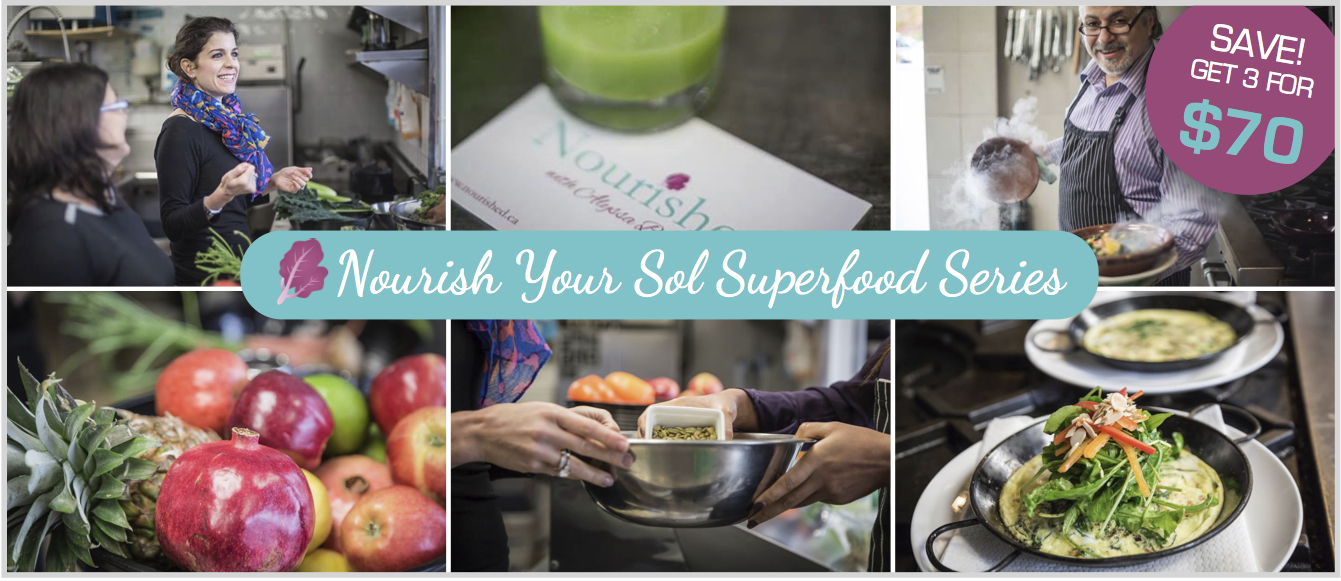 It's the perfect gift—for the foodie, the cook, the health enthusiast, the kitchen adventure seeker. Give health this year. Who doesn't want that?
Our Superfood Series takes place on certain Wednesdays from 10am-12pm. Come hungry and ready to learn with myself and Chef Abdel Elatouabi (Sol Sun Belt Cookery)!
Regularly $25 each session, buy all 3 for $70. It's a crazy deal.
Check out what's next:
Jan 8, 2014: New Year, New You: Learn how to make this year your healthiest by incorporating these healthy foods.
Feb 19, 2014: Eat Your Way Healthy: Anti-Inflammatory Foods To Fight Disease
Apr 2, 2014: Superseeds, Super You: Eat more Flax, Chia, Hemp, Quinoa
Email alyssa@nourished.ca; or info@solsunbelt.com for more info and to book.
Space is limited so book now.